The new site recommends the world's greatest travel experiences, as selected by the world's leading travel writers.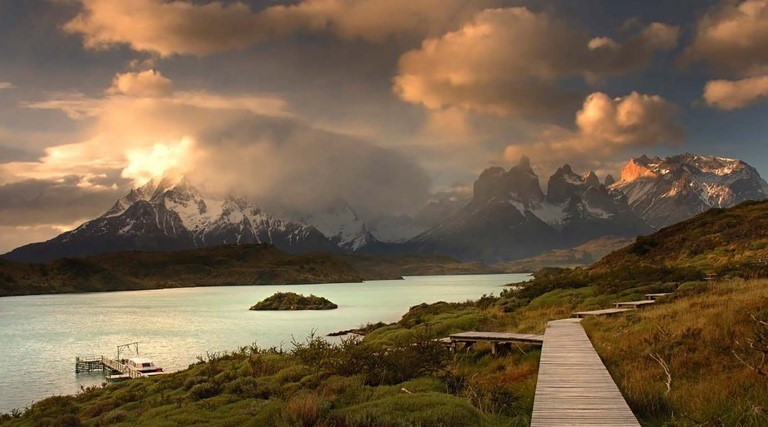 Launching this November, Bucket List Travels is a new specialist travel inspiration website dedicated to the discovery of the world's greatest 'bucket list' travel experiences.
Researching and planning a holiday beyond a simple package or poolside flop can be time-consuming and frustrating. Bucket List Travels has been created to make this process much simpler, more efficient, and more enjoyable.
At launch, the site will feature over 1,800 curated, trusted recommendations from leading specialist travel writers alongside 25,000 images to inspire and amaze. It includes most of the world's signature and famous experiences (more being added every week), alongside many less well-known – like sleeping in a bird's nest in Sweden, swimming with the crocodiles in the Mayan Riviera (without a cage!), or the simple joy of a tapas crawl around Venice.
An advanced search engine allows travel-seekers to quickly search the recommendations and filter the results down to their specific needs and desires – a huge time-saving.
Once the travel-seeker has found something to do or somewhere to go, the site aims to help in the holiday planning by providing destination guides, recommended places to stay nearby, recommendations of who to book with, and ready-made, simple itineraries.
By making bucket list travel research so much easier, the site aims to become a leading travel planning resource and the first place travel-seekers will go to when looking for inspiration or starting to research their next trip.
Last but by no means least. Another stand-out feature of the site is the ability for users to save their favorites to their own personal 'travel bucket list. Now more than ever, we all need something to look forward to. Planning your next big adventure or even just anticipating traveling somewhere special has been proven to boost mental health. 'Bucket list' travel to new destinations and discovering new cultures is proven to improve cognitive ability, self-confidence, and interpersonal skills, as well as make us more tolerant, grounded, and appreciative human beings
Yet travel bucket lists are an under-utilized resource – primarily because there's no convenient website to build one on.
Matt Roach, Founder of Bucket List Travels, says: "There are so many incredible travel experiences, and they are more accessible than ever – a lifetime is not enough time.
I wanted to create a one-stop, trusted site that helps people quickly discover inspirational travel experiences and then be able to plan a holiday around them. Every holiday should be a bucket list holiday!
And if not now, then later. A 'travel bucket list' saves those good ideas we find along the way for when we need them and gives us something to look forward to and aspire to.
Visit www.bucketlisttravels.com
About the Founder:
Matthew Roach is a digital and marketing veteran of 15 years, most of which has been spent working in the travel and hospitality industries. He has an MBA from Columbia University, New York.
He is a passionate traveler himself and has visited over 80 countries. He has personally done many of the bucket list experiences featured on the website, including cage diving with great white sharks in Cape Town (before it was famous and had proper cages), rafting through the Grand Canyon, and pondering masterpieces in the Louvre.
On Matt's Travel Bucket List: Lapland at Christmas, swimming in cenotes on the Mayan Riviera, seeing India's Golden Triangle by train, taking the Hurtigruten up Norway's western coast to see the Northern Lights, and spotting blue whales in Sri Lanka.